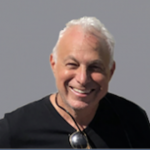 C O N T A C T   I N F O R M A T I O N
Flooring Detective
1311 Clark Ln,
Redondo Beach, CA ,90278
jeff@flooringdetective.com
www.flooringdetective.com
PROFESSIONAL ASSOCIATION AND EDUCATION
California State University, Los AngelesB.S. Industrial Technology, 1985
NWFA, Professional Installation & Technical Training School-1994
Dale Carnegie Course- Detroit Michigan1995
Harris Tarkett University- Johnson City, Tennessee, -Factory Training Certificate 1996 Bona Kemi Finishing School- Aurora, Colorado, 1996
NWFA Certified Professional- Inspector School- 2004
NWFA- Craftsman Degree, 2012
NWFA- Subfloor Preparation Course, Bamboo Workshop, Advanced Installation Course, 2011
E X E M P L A R   I N S P E C T I O N S
Commissioner Elizabeth Munisoglu, Los Angeles Superior Court Judge
Andrew and James Mulkeen
Meridian Forest Products
Bohnoff Lumber Company
HyPe Performance Modern Industrial Architecture
Tico Bamboo, LLC
Diversity Law Group
Miles Gibbons
Elegance Excite Wood Flooring
Paul White General Contractor, Inc.
BFC Diagnostic, Inc.
Bostic MVP
Works of Art Hardwood Floor Service
B A C K G R O U N D  I N F O R M A T I O N
I was the owner, founder and CEO of Universal Hardwood Flooring & Moulding, Inc., a distributor and wholesaler of hardwood flooring materials from domestic and international mills, headquartered in West Los Angeles, since 1995. I retired from the real estate industry in 1994, and since then have devoted 100% of my professional life to hardwood flooring. I have been a Nationally Certified Wood Flooring Inspector since 1994, having attained this designation upon completion of training provided by the National Wood Flooring Association and becoming a member of the NWFA-leading to the title of Certified Professional. This training was the result of intense involvement in resolving flooring issues as they arose in my business.
E X P E R T W I T N E S S   C R E D E N T I A L S
My certifications and expertise has led to my performing hundreds of detailed inspections for individuals, manufacturers, installers, and related institutions. My inspections focus on specific problems presented, the report findings reflect technical knowledge targeted specifically to the issues. I am considered an expert in the field and have rendered opinions in a broad spectrum of case types, from private consultation through trial recognized expert in litigated claims. I have testified in numerous cases in court and facilitated in the settlement without trial in more than twenty.
E X P E R I E N C E
Nationally Certified Flooring Consultant and Expert Witness (2004 to present)
Flooring Inspector- Consultant- Expert Witness (2001-present)
CEO & Founder, Universal Hardwood Flooring & Moulding, Inc. (1995- 2019)
Commercial Real Estate Agent, Daum Commercial Realty (1990-1994)
C E R T I F I C A T I O N S   N W F A C P
Certified Wood Flooring Inspector, National License number CP1980205; 2004. Current on all continuing education Requirements. Requirements: 3 years of experience in wood flooring installation and sand & finish working; Successful completion of two NWFA Installation and Sand & Finish Schools (Basic, Intermediate, Advanced, or Expert School.
NWFACP Inspector School, continuing education in amount of three certification units/ per year.
Los Angeles County Bar Association, Mediation Program, Certificate, 2007 (30 Hour Training Course).
NWFA Committee Member- Installation Guidelines Committee, 2008.
C E R T I F I C A T I O N S
NWFACP Certified Wood Flooring Inspector, National License number CP1980205; 2004. Current on all continuing education Requirements. Requirements: 3 years of experience in wood flooring installation and sand & finish working; Successful completion of two NWFA Installation and Sand & Finish Schools (Basic, Intermediate, Advanced, or Expert School)
NWFACP Inspector School, continuing education in amount of three certification units/ per year.
Los Angeles County Bar Association, Mediation Program, Certificate, 2007 (30 Hour Training Course).
NWFA Committee Member- Installation Guidelines Committee, 2008
R E F E R E N C E S
Honorable Donna Fields, 818-557-3472
Honorable Paul Dacson, 310-415-0021
Robert J. Tobias, 310-451-4849
P U B L I C A T I O N S
"Q&A's: Who's Responsible, Mixing Oil & Water Finishes, & Slab Moisture: Slabs & Moisture"- contributing author, Hardwood Floors Magazine, October/November 2011 Issue